Matt Schaub, LMT
Graduated from the Center of Advanced Therapeutics in Denver, CO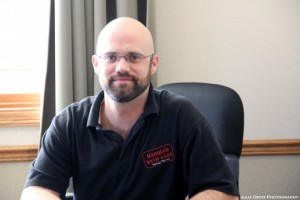 When people ask me why I decided to open my own practice, I tell them about the number one complaint I've heard from new clients over the years - they are frustrated when they go for a massage and tell the therapist they have specific and/or chronic pain then they proceed to get a Swedish massage with a little extra attention paid to the problem area.
It is my goal at Handled With Care to provide client-centered, results-oriented therapy to people who need massage in Arvada, Wheat Ridge, Westminster, Denver, Lakewood, Golden, Boulder and surrounding areas.
A little about me: I grew up overseas, my parents were in international education - spent more time in airports/airplanes growing up than I could possibly compile. I am still passionate about travel, but haven't had as much time lately. I try not to take myself too seriously, after all, life is short.
Free time is consumed by time with friends, cooking/eating good food, hiking, reading...oh, and did I mention food? :)